Children's Advocacy Center receives donation from Lost Pines Toyota to expand intervention and therapeutic services for children in Bastrop County.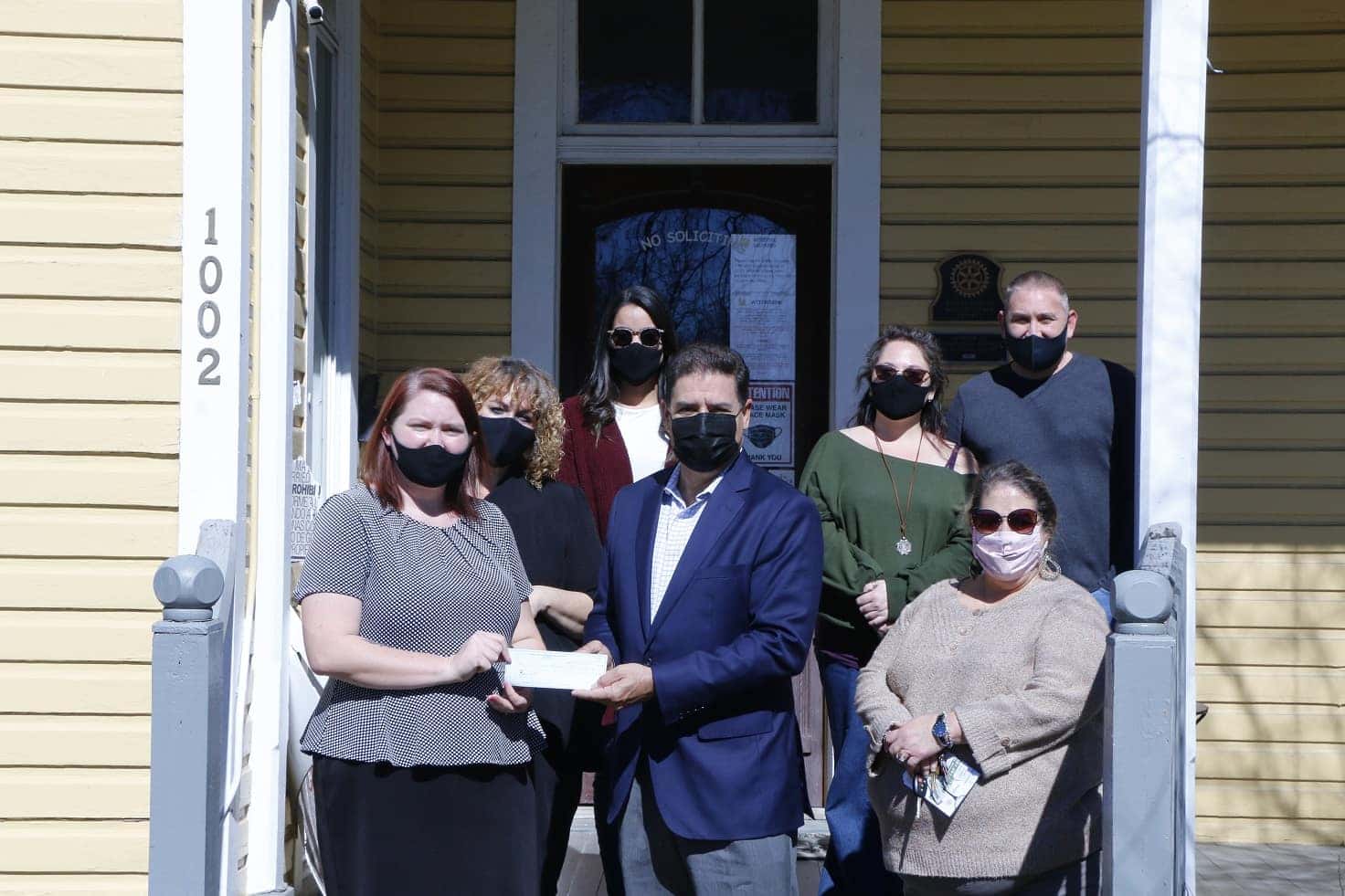 FOR IMMEDIATE RELEASE
Bastrop, TX 2/2/2021 – Since 1992, the Children's Advocacy Center (CAC) has provided a skilled team of professionals including law enforcement, social services, prosecution and medical personnel to manage growing cases of child abuse in the community.
In the last few years, child abuse cases have increased by 30% within the community. "We actually believe abuse and neglect increased, especially in the last year because kids were at home for an extended amount of time and due to households facing economic challenges, it added stress on the families," said Executive Director, Meagan Webb.
In relation to the pandemic, Webb shared how the center had to reevaluate their infrastructure and added technology to continue services. "Almost a year ago, we started offering our therapy services exclusively virtually through a telehealth platform to continue to process cases," explained Webb. "We were able to successfully transition walk-ins into virtual appointments."
Some of the advocates have started to return to the office to continue to provide forensic interviews in-person while following safety guidelines by wearing masks, face shields and sanitizing their areas often.
To testify the success behind CAC's work, here's a case study. "In this line of work, people step into our doors on the worst day of their life sometimes having to leave their home behind," shared Webb. "So we were actually able to help a family move and furnished their new apartment as well."
The organization needs ongoing support to continue to grow services provided to those in need. Therefore, they're looking to partner with local community members, especially businesses to help them meet the rising number of child abuse cases.
"We rely on community fundraising and so we were actually very excited to hear from Lost Pines Toyota because we had been hoping to potentially partner with them," said Webb.
In the last year, Lost Pines Toyota has felt the pain of Bastrop County and organized a series of drives to collect food, blood, toys, diapers and funds to bring relief to those in need. The donation of $5,000 to the Children's Advocacy Center will aid in continuing their mission to be a community-driven dealership.
"We are blessed to be in a position to contribute to the good work the Children's Advocacy Center has done," said Dealer Principal at Lost Pines Toyota, Carlos Liriano. "It's important to bring awareness to child abuse because no child gets left behind."
About Children's Advocacy Center
The Children's Advocacy Center exists to provide a coordinated, multi-disciplinary approach to the problem of child abuse in our community. We aspire to reduce trauma, seek justice, and foster healing and empowerment to child victims of abuse and their non-offending families and caregivers. For more information, call 512-321-6161 or visit www.childrensadvocacycenter.org
# # #
About Lost Pines Toyota
Located on 806 Texas 71 W., Lost Pines Toyota provides customers with an extensive selection of high-quality Toyota inventory (new, certified pre-owned and pre-owned), service, parts plus accessories as well as vehicle customization, rental car agency and flexible financing options. As one of the leading minority-owned Toyota dealerships in the Austin area, Lost Pines Toyota strives to provide a timely experience for sales and service customers. Since 2012, it has partnered with many reputable and local charities to make local contributions, especially during the COVID-19 pandemic. For more information, call 512-303-1200 or visit www.lostpinestoyota.com
Press Contact:
Nidah Chatriwala
Lost Pines Toyota
512-303-1200