Carlos Liriano of Lost Pines Toyota Gives Back to the Bastrop Community
The demand for food has been going up for many families whether they were already in need or because the COVID-19 pandemic carried them over to economic instability. Carlos Liriano realizes that his neighbors in Bastrop have unfortunately joined that list of communities that are in need and he wants to give back.
The COVID-19 Day of Service was created with the purpose to help families that have been impacted by the pandemic. On Friday, January 15th, 2021 Carlos Liriano together with Toyota Lexus Minority Owners Dealership Association (TLMODA) and The Salvation Army had a very successful day at Lost Pines Toyota, a car dealership near Austin. We safely handed 200 food boxes containing non-perishable items along with bags of goodies for the kiddos. The drive-thru event was scheduled to start at 10 am, but families began lining up as early as 9 am. That response just goes to show how the pandemic has left the Bastrop community vulnerable and without basic needs. As each vehicle pulled up, Carlos Liriano greeted people warmly and gave a few words of encouragement as he put the boxes in their trunks.
Through events such as these, Carlos Liriano hopes to set an example to bring awareness to other business owners like him so we can all work together and help our communities get back on their feet because those are the people who helped our business thrive.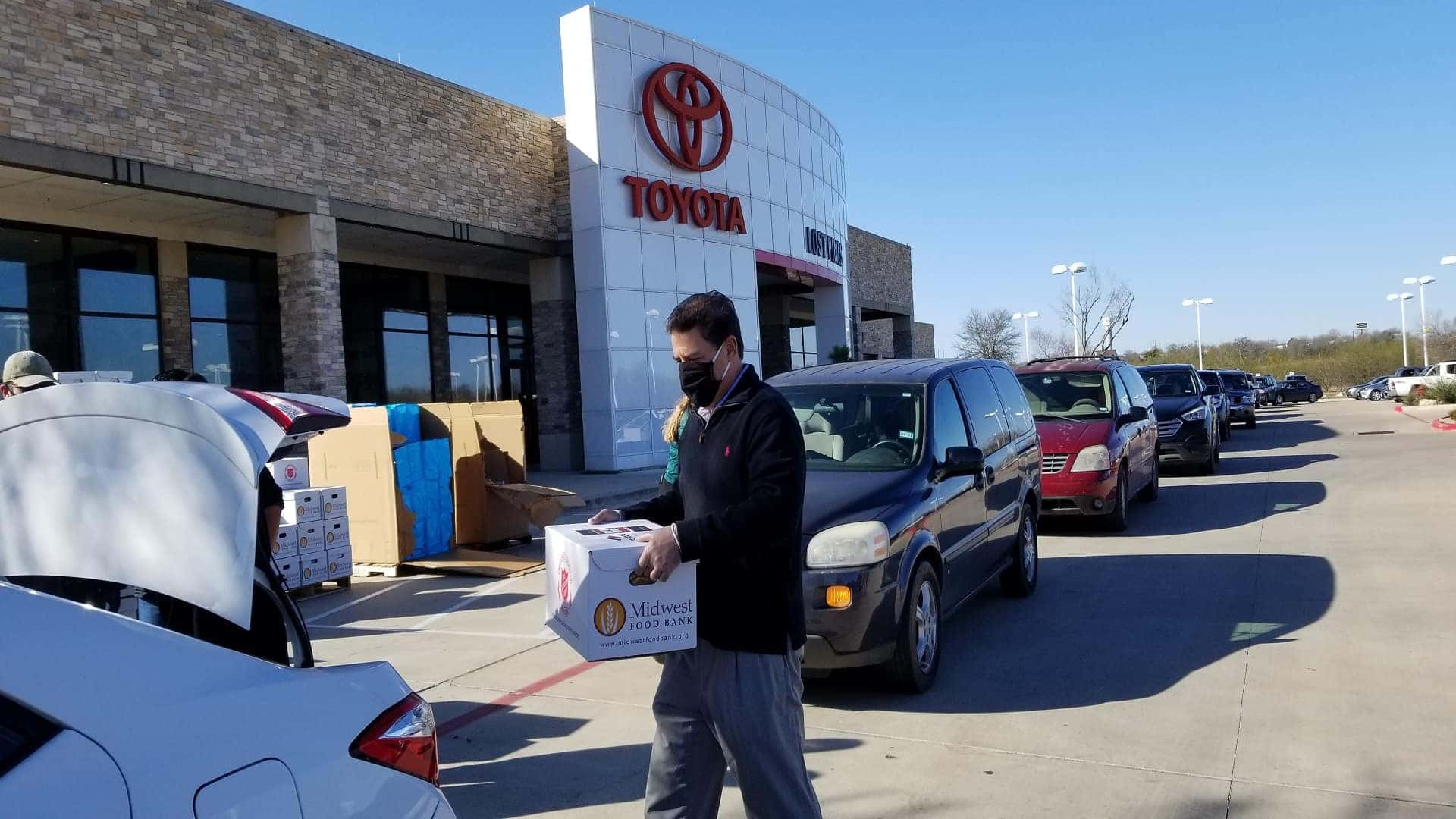 Follow the story on:
Statesman.com – 'This is what car dealers do': Bastrop car dealer partners with Salvation Army to distribute food
ElginCourier.com – Lost Pines Toyota, Salvation Army distribute food boxes